Welcome to the official home of Gary Swan
      composer, recording artist, vocalist, song writer, musician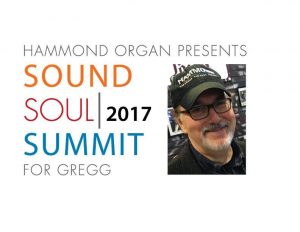 Weds Feb 22nd 2017•St. Charles, Illinois
In the past few years Hammond's SOUND SOUL SUMMITs have become legendary as some of the greatest concerts ever mounted. Where else can one see multiple Hammond Organs onstage manned by the greatest Hammond Artists? In honor of our esteemed teammate GREGG GRONOWSKI, who passed in August of 2016, we bring the Summit home to the Chicago Area on Wednesday Feb22nd at 7:30pm. Ron Onesti's ARCADA THEATRE in St. Charles, Il will swing and shak…e, Hammond-Style with over TWENTY of our greatest Artists from every corner of Music. Confirmed to appear: Dr.LONNIE SMITH, JIM ALFREDSON,JUSTIN DILLARD, STEVEN EAKLOR, EMIKO, PETER GALLINARI, ELLIS HALL, JON HAMMOND, JIM KOZAK, MARINE LACOSTE, TOMMY LEERSCHEN, KEVIN and YATES McKENDREE, ROBBY ROBINSON, Rev. JIMMIE SMITH, MARK STEIN, GARY SWAN, THE IDES OF MARCH featuring JIM PETERIK, SCOTT MAY and ANTHONY WILLIAMS. An All-Star Rhythm Section and Guest Vocalists will complete the show. Keyboard Magazine Editor Emeritus STEPHEN FORTNER will co-host, along with EMIKO and SCOTT MAY. Valuable prizes (including a Hammond Organ) will be raffled. All proceeds from the event will go to the Gronowski Family. Tickets are priced at $25 with a special VIP $100 ticket that will allow the guest access to sound check, and a private pre-show meet and greet. This will be the first SOUND SOUL SUMMIT open to the general public, and get your tickets soon! Tickets and further information available at www.oshows.com
Stay tuned to www.hammondorganco.com for all the developments as they happen!
---
Calendar 2017
---
January 21………. NAMM Show Anaheim CA
January 21………. Black Marlin Tustin CA
January 22………. NAMM Show Anaheim CA
January 24……….Copacabana Ventura Harbor CA
February 5……….Hideaway Kagel Canyon CA
February 6……….ETA Highland Park CA
February 9……….Au Lac Los Angeles CA
February 12……….Hideaway Kagel Canyon CA
February 17………. Universal bar & Grill Studio City CA
February 19……….Hideaway Kagel Canyon CA
February 22 ………. Arcadia Theater Chicago Ill
February 25……….Bon Vivant Atwater Village CA
February 26……….Hideaway Kagel Canyon
March 6……….ETA Highland Park CA
---
 Blues & Soul
 Performed at The Summer NAMM Show in Nashville Tenn at The Fifth Hammond Organ Soul summit………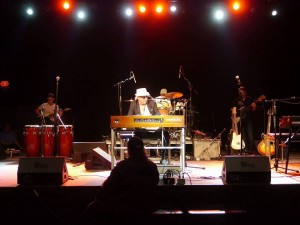 Country Music
with California number one country music players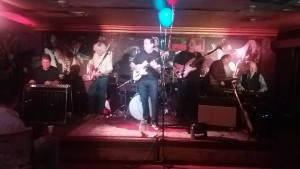 Jay Dee Manus Pedal Steel-Albert Lee Guitar- Steve Travato Guitar- Carmine Sardo Guitar-Lyn Coulter Drums-Paul Marshall Bass Gary Swan Keyboard
 Jazz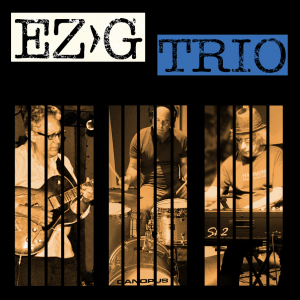 EZG trio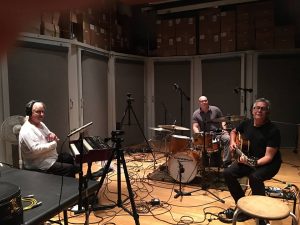 Eric Garcia- Ziv Fisher- Gary Swan
Gospel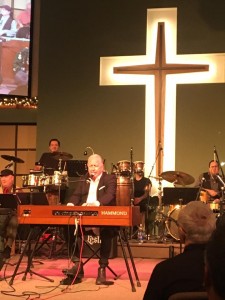 Demo gear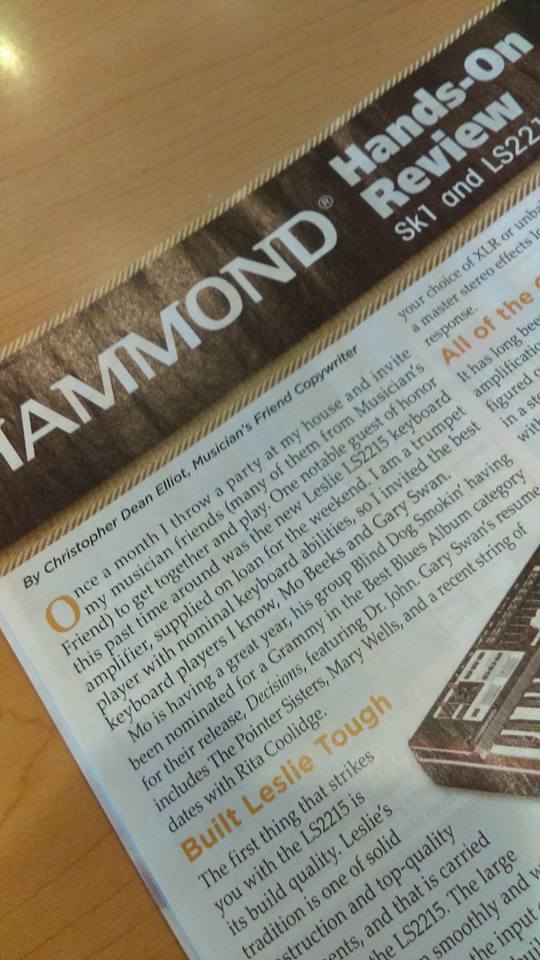 I am featured in the February issue 2016 of Guitar Center's Musician's Friend instrument catalog in an interview about the new Hammond organ Leslie LS 2215 keyboard amp. The amp is the brain child of the President of Hammond organ Gregg Gronowski. The great part of the legendary company is the guys are master players as well as tech nerds and Gregg has hit a grand slam home run with this amp design.
---
WANT TO COME JAM WITH ME?
I am performing with the world famous Shuffle Brothers who host a Jam every Sunday from 4:00 to 8: pm at the Hideaway in Kagel Canyon, Los Angeles California. It is a great opportunity to play with some amazing players who have played with world class acts.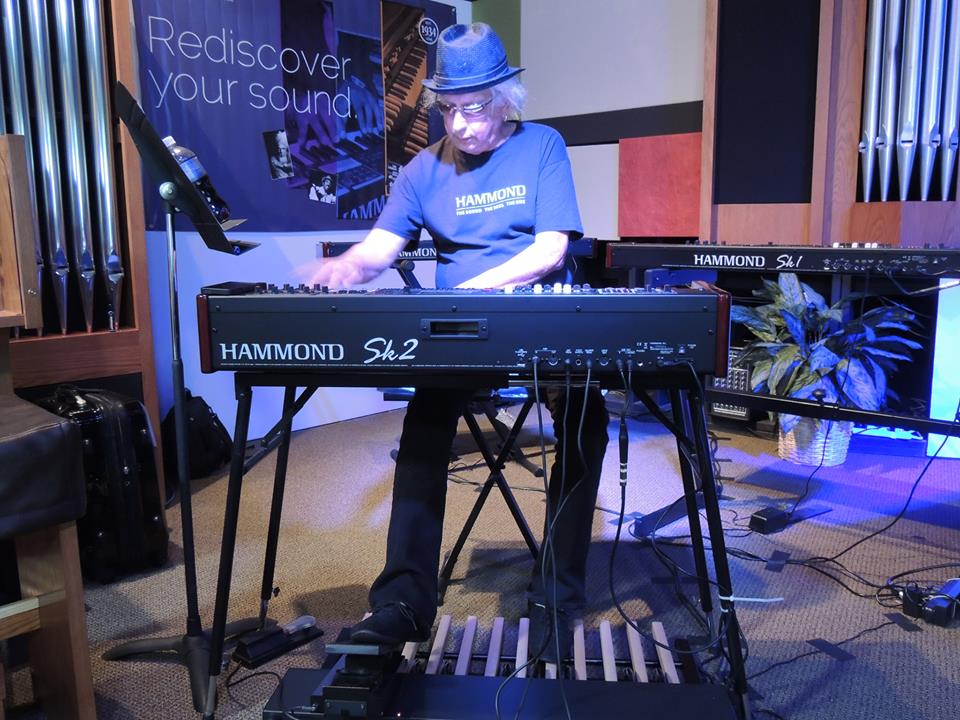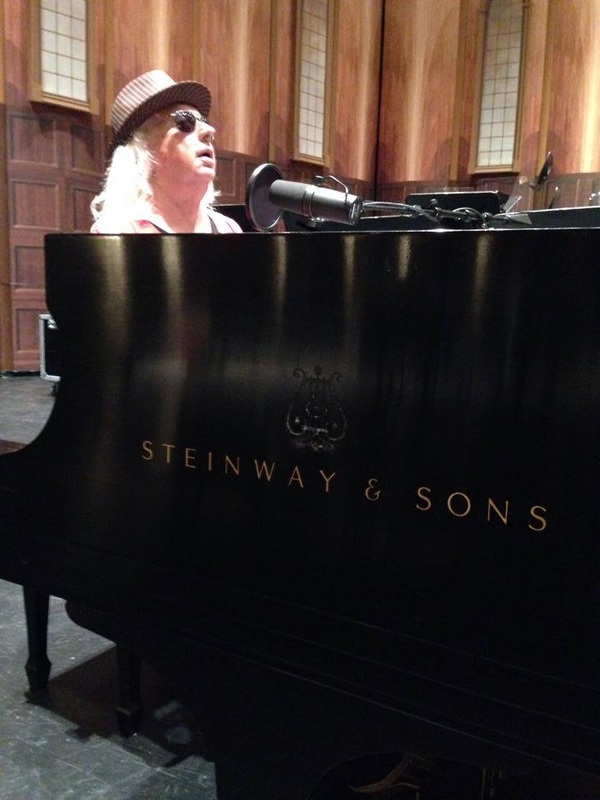 ARTIST FOR KORG & HAMMOND USA